Why we're opening the Centre at the Forks
Posted on April 19, 2017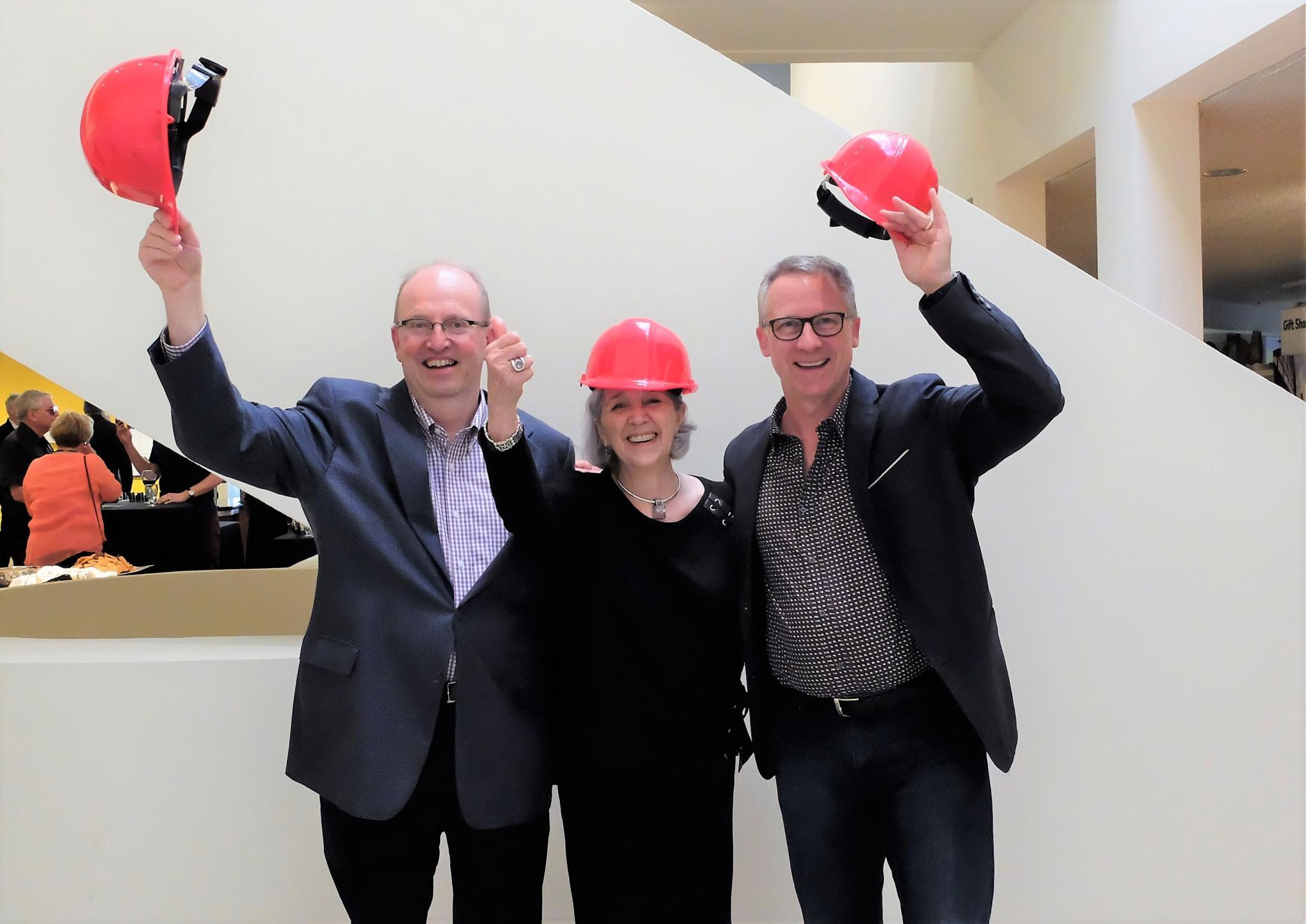 Centre at the Forks campaign co-chairs Ken Andrews, Judith Rodger, and Patrick Mahon. 
The Centre at the Forks campaign chairs have something to celebrate. More than 60% of the fundraising goal has been reached and construction has begun on this important project!
On Sunday, May 7, celebrate with them at the Hard Hat Art Party, where they will announce $1,360,000 in donations to the campaign and take part in the type of interactive activities the new Centre will host. Drop-in and paint a mural with an artist, create a time capsule, and experience virtual reality.

We wanted to know why they're motivated to make the Centre a reality and why you can look forward to it opening in 2018. 
I'm excited about this project as it will encourage artistic excellence, facilitating art-making and also new ways of encountering art, such as virtual reality. With the Centre at the Forks, the Museum will be developing and sustaining art practices that will respond to London's cultural needs. I'm honoured to be part of a project that will build creative capacity for the future of our city.

I am working to make the Centre at the Forks a reality because this re-imagined space will not only allow for creative exploration using traditional media, but the imaginations of visitors will be empowered through digital technology, whether for making art or for learning the stories behind the works and objects in the collections. I can hardly wait to watch people using this dynamic space!

Centre at the Forks at the heart of London is a real milestone for the City and its future. As a passionate supporter of Museum London, it's my privilege to play a part in contributing to the rejuvenation of the downtown and enhancing the historically iconic forks. I'm tremendously excited by the possibilities that the Centre presents as a dynamic space that will link with other planned high-profile civic projects.