In Remembrance of Melanie Townsend
Posted on January 2, 2019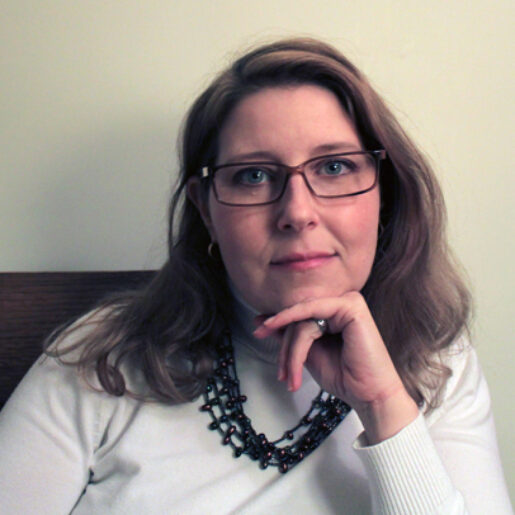 Museum London is celebrating the life and work of our dear friend and colleague, Melanie Townsend. As Head of Exhibitions and Collections for fourteen years, Melanie made innumerable contributions to this institution. A display in our atrium highlights some of them.
The staff of Museum London and her friends across the Canadian art gallery world will always remember Melanie for her insightful and original curatorial work, and her deliciously dry sense of humour. She was an industrious, down-to-earth, and no-nonsense individual who developed some of our most popular and critically-acclaimed programs.
Before coming to London, Melanie worked at the Art Gallery of Windsor and the Walter Phillips Gallery at the Banff Centre. In July of 2004 she was appointed Curator of Contemporary Art at Museum London, becoming Head of Exhibitions and Collections the next year.
Melanie also supported our large material culture collection, acknowledging the importance of programming that honoured local history. Recognizing instances where gaps in our holdings could be filled, she donated several items of her own. More information on these objects can be read in the accompanying labels.
Melanie fought cancer for two years before passing away on December 19, 2018. We will miss her for her generosity as a mentor, her sense of fun, and her immense strength, both at work and during her illness. She is much-loved and we will not forget her.
Friends will be received by the family for a visitation from 2:00 to 5:00 pm and 7:00 to 9:00 pm on Friday, January 4, 2019 at the A. Millard George Funeral Home (60 Ridout Street South, London).
Online condolences, memories and photographs can be shared at www.amgfh.com

There will be a Celebration of Life on January 26, 2019 at 2:00 pm at Museum London. All are welcome to attend.
---
Melanie A. Townsend Scholarship for Museum Studies
The Melanie A. Townsend Scholarship for Museum and Curatorial Studies, is designed to assist students who demonstrate exceptional dedication to the fields of curation, museum studies and museology. This program would be administered and facilitated by Museum London with the aim of providing students with hands-on practice-based experience.