Resilient London: Meet Your Neighbours
October 7 to May 12, 2024
This exhibition is about people. Not historical figures, or individuals from distant locations, but contemporary Londoners, here and now. You might know some of the 71 contributors, or have passed them on the street, sat beside them on the bus, waited in checkout lines with them, or exchanged ideas on social media. They could be family, friends, colleagues, or complete strangers; but they're all our neighbours. 
In Resilient London: Meet Your neighbours, each person shares a story alongside a personal object or collection of objects to illustrate and embody that story. Some tell of obstacles overcome and the joy found in achievement. Others share their experiences with life-changing physical and mental illnesses. And still others describe the strength found in family as well as the tragedies of personal loss. Almost all highlight the supporting role of the community. The people you'll meet in this exhibition are remarkable, unique, and special. But they aren't out of the ordinary. You may discover that the stories you encounter here are not that different from your own. 
---
Exhibition Activities
What Makes Us Resilient 
Share what makes you resilient by taking part in the creation of an interactive data map. To participate, choose one or more coloured strands of yarn representing what makes you resilient. Then, use the yarn to string together the concept, situation, or activity that resonates with you most. Share your thoughts, feelings, inspirations, and influences through visual language. Step back and reflect on your contribution in this community collaboration. 
Place of Pause Sit, relax, refresh, and be inspired in our new Place of Pause in the Resilient London exhibition space. Gather on our beautiful new rug designed by London-based Mushkego Cree artist Hawlii Pichette titled Garden of Relatives. 
A collection of award winning picture books and graphic novels for children and youth are available to read and enjoy. These books have been selected to highlight the exhibition's themes of Muscle and Hussle, Creative Practice, Divine Strength, Giving Back, and Human Connection. 
 Access free online guided meditations by Global Minds Collective via a QR code. Please bring your own earbuds and headphones.  
Make a Difference
A set of 9 action cards are available for visitors of all ages to choose from and take away to foster resilience and inspire change. Please help yourself and share with friends and family. 
---
Participants
Mothanna Alzobi
Jacquie Anderson
Veronica Antipolo
Mina Antone
Joe Belanger
Jillian Best
Rain Bloodworth
Jessie Bickell
Vincent Bressette
Stevie Brocksom
Bob Brooks
Pat Brown
Christopher Campbell
Marcus Casciano
Pearlette Cassells
Micheal Clarke
Don Clayton
Gail Crook
Crouch Neighbourhood Resource Centre, Women's Art Group
Sandie Lynn Fletcher
Ester Garcia
Andre Gaudet
Raymond George
Prabh Singh Gill
Kay Habib
Max Harsell
Zeba Hashmi
Jamelie Hassan
Rebecca Henderson
Ashfaq Husain
Hina Islam
Jolene Jamieson
Hina Kalyal
Sebastien Kouakou

Alina Levchenko
David Lewis
Rachel Lindsey
London Queer Muslim and Allies Network
Teresa Marcy
Susie Matthias
Mark McAuley, The McAuley Boys
Jeremy McCall
Neil McKay
Pete Mogan
Muslim Resource Centre for Social Support and Integration
Dario Novoa
Val Nyhout
Cameron O'Connor
Tiwalayo Olusakin
Nick Paparella
Nikki Peters
Brian Presner
Dora Redman
Sgt. John Renaud
Amie Ronald-Morgan
Joan Sam
Hasan Savehilaghi
Pauline King Shannon
Savanah Simard
Stan Skrzeszewski
Greg Smith
Marque Smith
Pastor Sandie Thomas
Jan Toporowski
Nick Tountas
Coleen Turner
Praneeta Vaidya
James Walker

Images: Alex Walker
---
This exhibition is generously supported by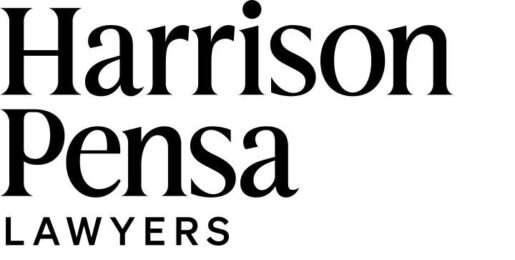 Special thanks to these organizations