Summer road closure and construction update
Posted on June 14, 2022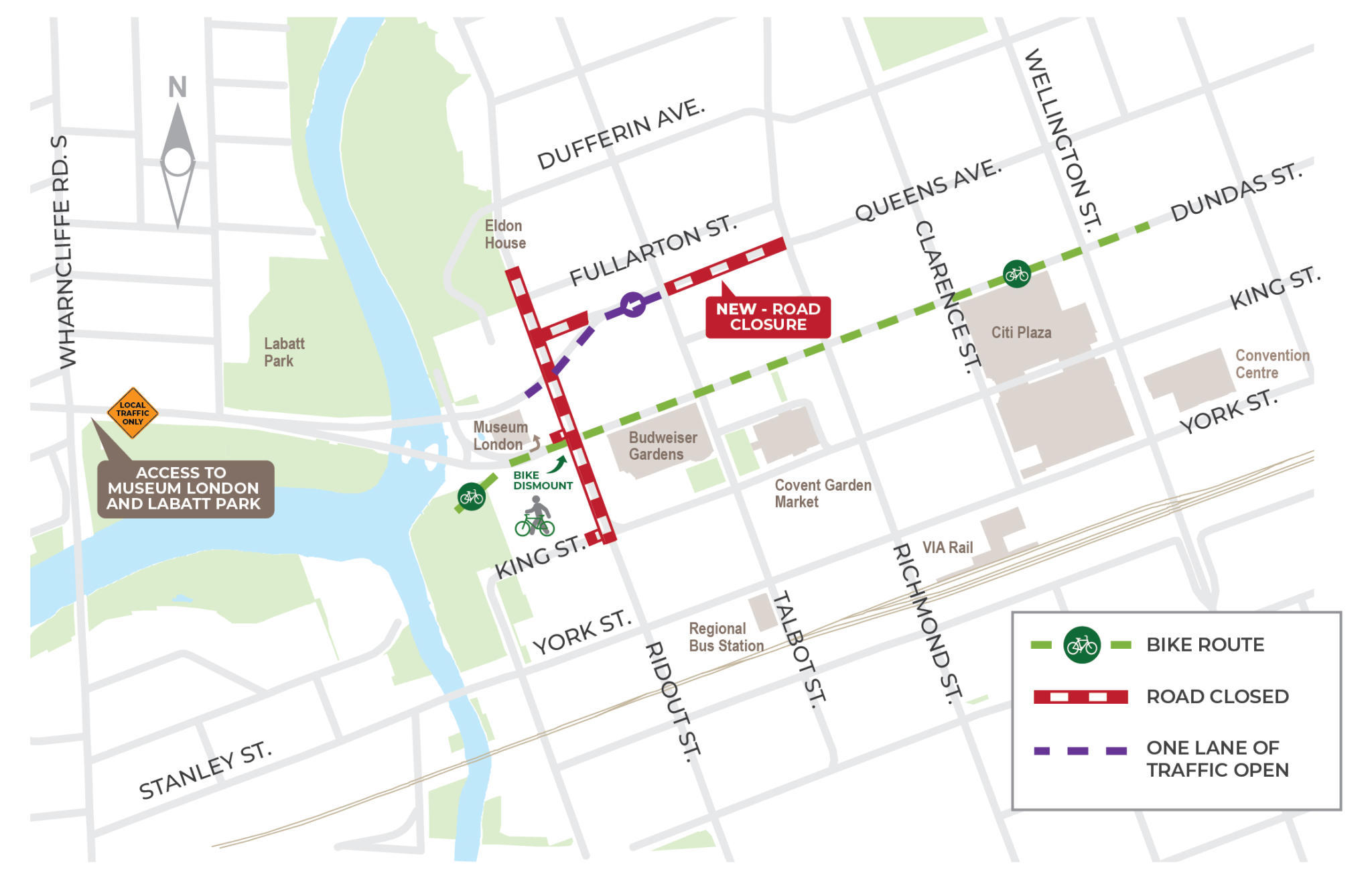 London is growing and the Downtown Core will be going through some changes this summer, but you'll still be able to bike, drive, bus, walk, and roll yourself to us. The sections of Queens Avenue and Ridout Street near the Museum are currently closed to vehicle traffic (see graphic). Here is the public service announcement from the City of London. 

🚗Motorists travelling westbound to the Museum can take York Street and find parking in municipal lots and on-street parking. Motorists travelling eastbound to the Museum can take Riverside Drive (Museum access is allowed) and park in our lot. Don't forget to use the code "CORE" on the Honk Mobile app for 2 hours of free parking.

🚌The closest bus stop to us is a temporary stop on Talbot Street between Queens and Dundas street. Many routes are changing right now, please ask the driver to let you off at the closest stop to the Museum.

🚲Bike here using Dundas Place (coming from the east / downtown); take the Thames Valley Parkway (TVP) bike path if you're coming from the north (via Harris Park), from the east / south (via Ivey Park); or from the west via Riverside Drive — it's what all these bike-friendly paths are meant for 😊.

🚶‍♀️👨‍🦽Sidewalk access is still maintained downtown with detour signs to help you navigate around BUT there may be uneven / rough terrain. The easiest way is to just walk/roll through Dundas Place to get to us from the east. If you're approaching us from the west, please take the TVP or Riverside Drive.