New Acquisition - Michael Pszczonak
Posted on August 30, 2022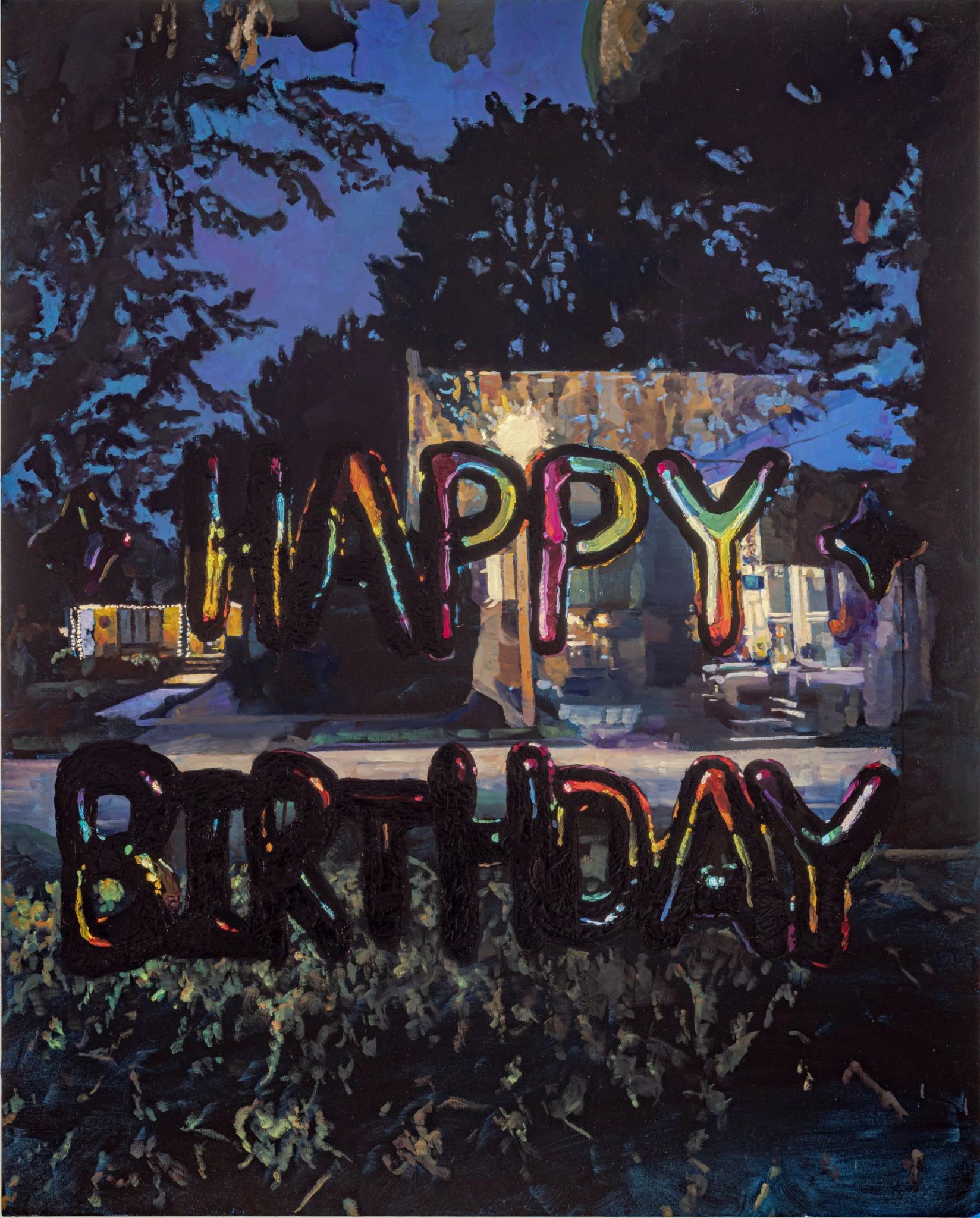 Michael Pszczonak, July, 2021, oil on canvas, 152.4 × 203.2 cm, Collection of Museum London; Purchase, John H. and Elizabeth Moore Acquisition Fund, 2022, Image © Toni Hafkenscheid
Over 2021, London artist Mike Pszczonak produced twelve new paintings, finishing one canvas per month. They share the same view from his living room window. They differ in their painted refractions of light intersecting with glass, the changing seasons and weather, times of day, and what their glassy reflections capture of the inside of Pszczonak's house. 
Depth, light, and colour come together to mark the passage of time. The artist writes:
I've always been interested in the spatial overlay that occurs when looking out from a window at nighttime while the interior lights are turned on. The darkness of the exterior landscape and the illumination of the interior space creates a perceptual phenomenon where we are simultaneously aware of the depth beyond the window, the reflection behind the window, and the surface of the window itself.
Each painting in the series was titled for the month in which it was created. The views alternately record snow, a sunset, raindrops on a window, or new spring foliage. Museum London acquired July. Here, a shiny birthday balloon dominates our view. Pszczonak joins important London artists who painted window views, including Greg Curnoe, Jack Chambers, Beverly Lambert, and Kim Ondaatje. July is the first work by Pszczonak to enter the Museum London collection.
Bio:  Windsor, Ontario native Mike Pszczonak received his MFA from London's Western University, and his BFA from the University of Guelph. He teaches in the Fine Art Program at London's Fanshawe College. His numerous grants and awards include the Ontario Arts Council's Emerging Artist Grant and a Social Sciences and Humanities Research Council Grant.