Wyn Geleynse receives Governor General's Award in Visual and Media Arts
Posted on February 20, 2018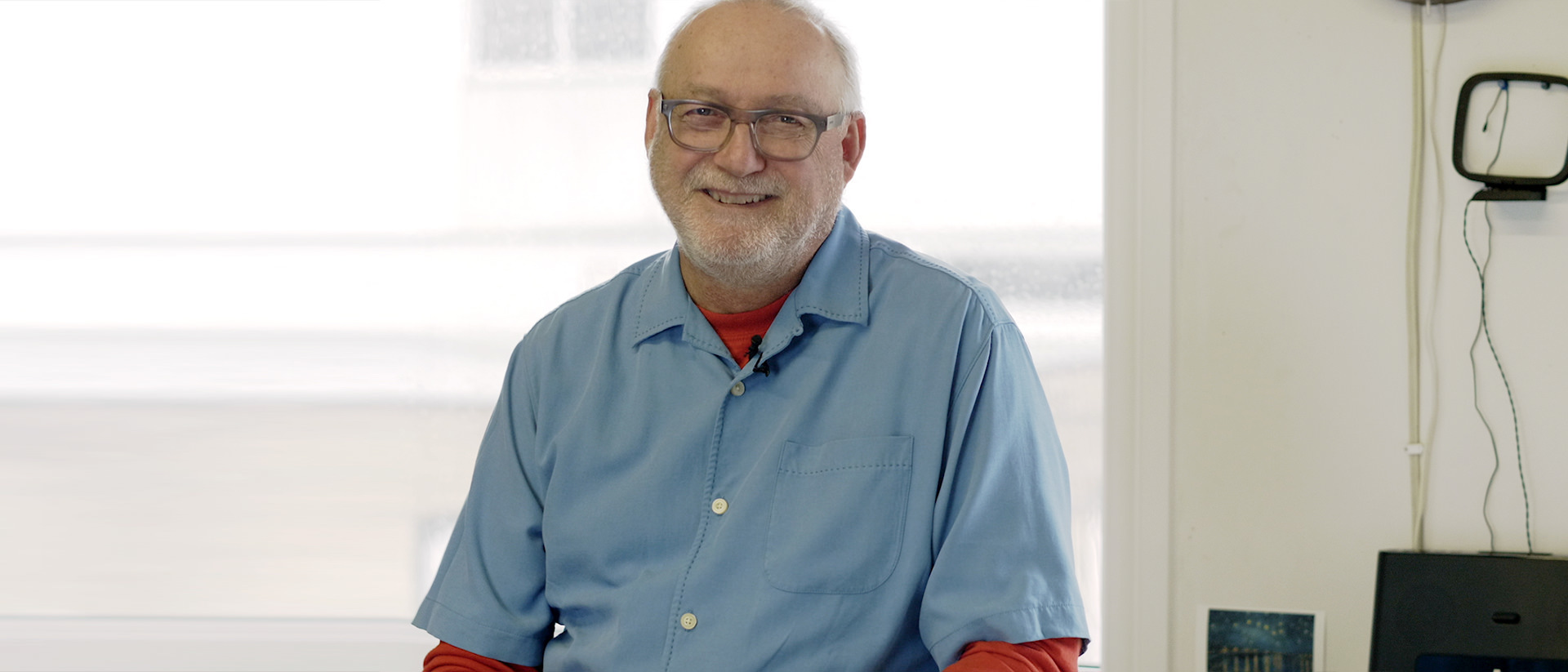 London-based artist Wyn Geleynse has been named the recipient of the 2018 Governor General's Award in Visual and Media Arts (category: Media Artist). Each year the awards honour up to seven artists for their artistic achievements and one individual for his or her outstanding contribution to contemporary visual and/or media arts. Museum London extends congratulations to Wyn and his family.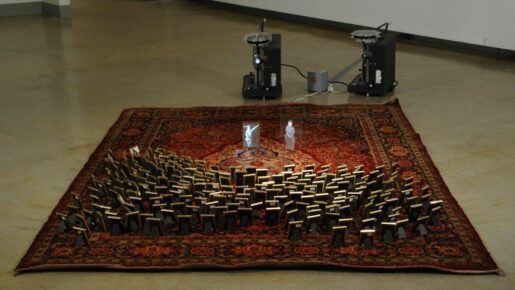 Wyn Geleynse (Canadian, b. 1947), A Man Trying to Explain Pictures, 1991. Installation (16mm film loops, 16 mm projectors, timer, ground glass, photo frames, carpet). Collection of Museum London. Gift of Lucretia Geleynse, London, Ontario, 2017.
Geleynse has been a part of numerous group exhibitions at Museum London, as well as a 2005 solo exhibition, Wyn Geleynse: A Man Trying to Explain Pictures, which went on to tour galleries in Canada and Europe. Museum London has been collecting his work since 1973, all of which can be viewed here: http://collection.museumlondon.ca/search/geleynse  
"For more than 25 years, Wyn Geleynse has combined film, photography, video, sculpture and an array of props into installations that engage, enlighten and explicate his ideas to audiences. In the process he has established himself as one of Canada's leading installation artists, with a rich history of exhibitions across the country and in numerous locales around the world."
As Wyn's career approaches the 50 year mark, he continues to exhibit both nationally and internationally. Wyn currently has a solo exhibition at Trépanier Baer, Wyn Geleynse: Slackwire and Other Situations, as part of the 2018 Exposure Photography Festival.