Thank You to All Involved with Night at the Forks Presented by TD Bank
Posted on November 29, 2018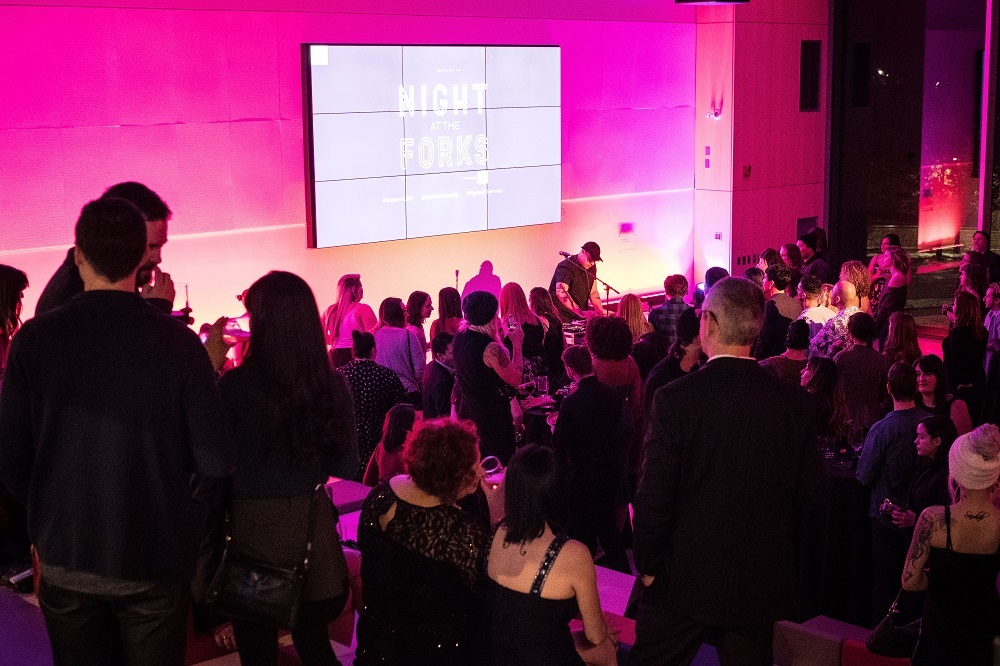 Thank you to everyone who attended the inaugural "Night at the Forks Presented by TD Bank"! We hope everyone enjoyed themselves and got the chance to see the changing face of Museum London in our community. Thanks to the Cris Derksen Trio, Wolf Saga, DJ Empyrean, Chef Joseph Shawana and Kūkŭm Kitchen , Chris dela Torre, all our sponsors, the donors, the artists, the Fundraising Committee, the volunteers, and the Museum staff!
The Dinner Gala and The After Party were opportunities to celebrate contemporary Indigenous culture and we hope that everyone experienced something new on Saturday. We've just uploaded all the pictures from the evening to Facebook, which you can view by clicking here.

Those that attended the event chose to make a contribution towards children's programming now which will benefit those individuals and our community exponentially in the future. Close to 12,000 children came through the Museum's doors last year and they had more than just a simple visit; they had new experiences, made discoveries, and created new relationships. This is all made possible by our supporters, visionary organizations like our Diamond Sponsor TD Bank, and all of our donors.
Raffle Winner: Susan Shkrum