Watch our curator talk about Canada's signs and symbols
Posted on April 18, 2017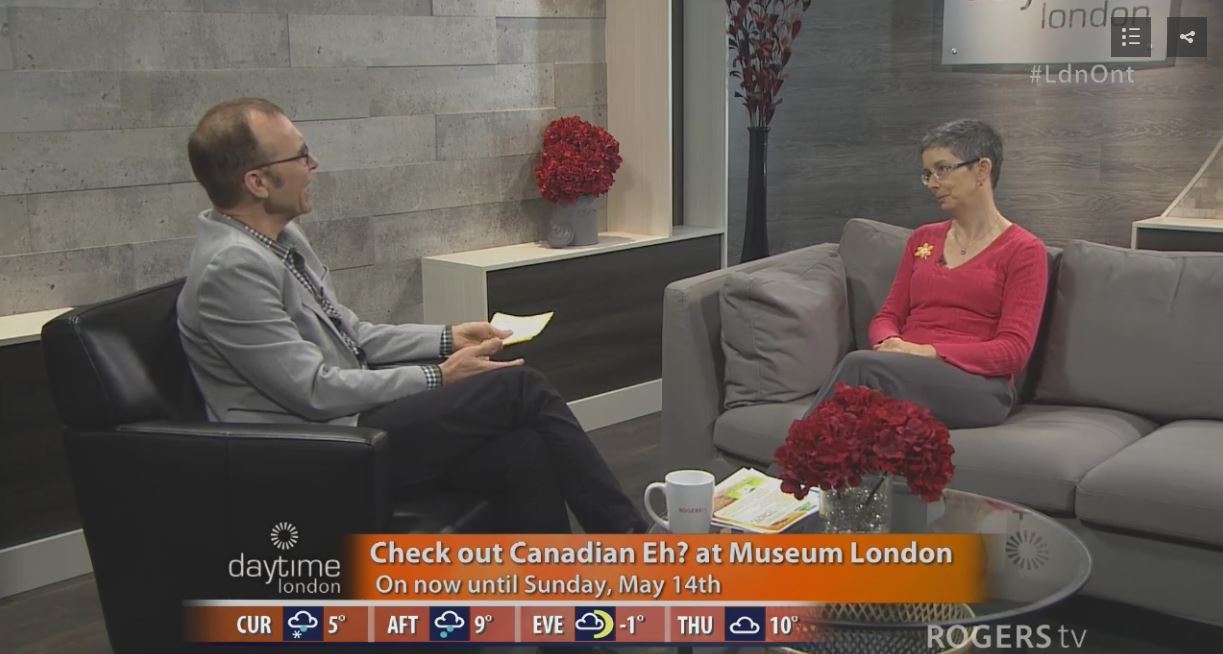 Watch our Curator of Regional History, Amber Lloydlangston, speak to Rogers daytime host Bob Smith about the exhibition 'Canadian Eh?'
Take a guided tour with Amber on Sunday, April 23!
Curator's Talk with Amber Lloydlangston
Sunday, April 23, 2017 at 1:00 pm to 2:00pm
Cost: Free
Join Curator of Regional History, Amber Lloydlangston on a stroll through objects and artifacts that have come to express Canadian identity, on this guided tour of the exhibition Canadian Eh? A History of the Nation's Signs and Symbols.