Storytelling with Steve Tracy
Posted on May 23, 2017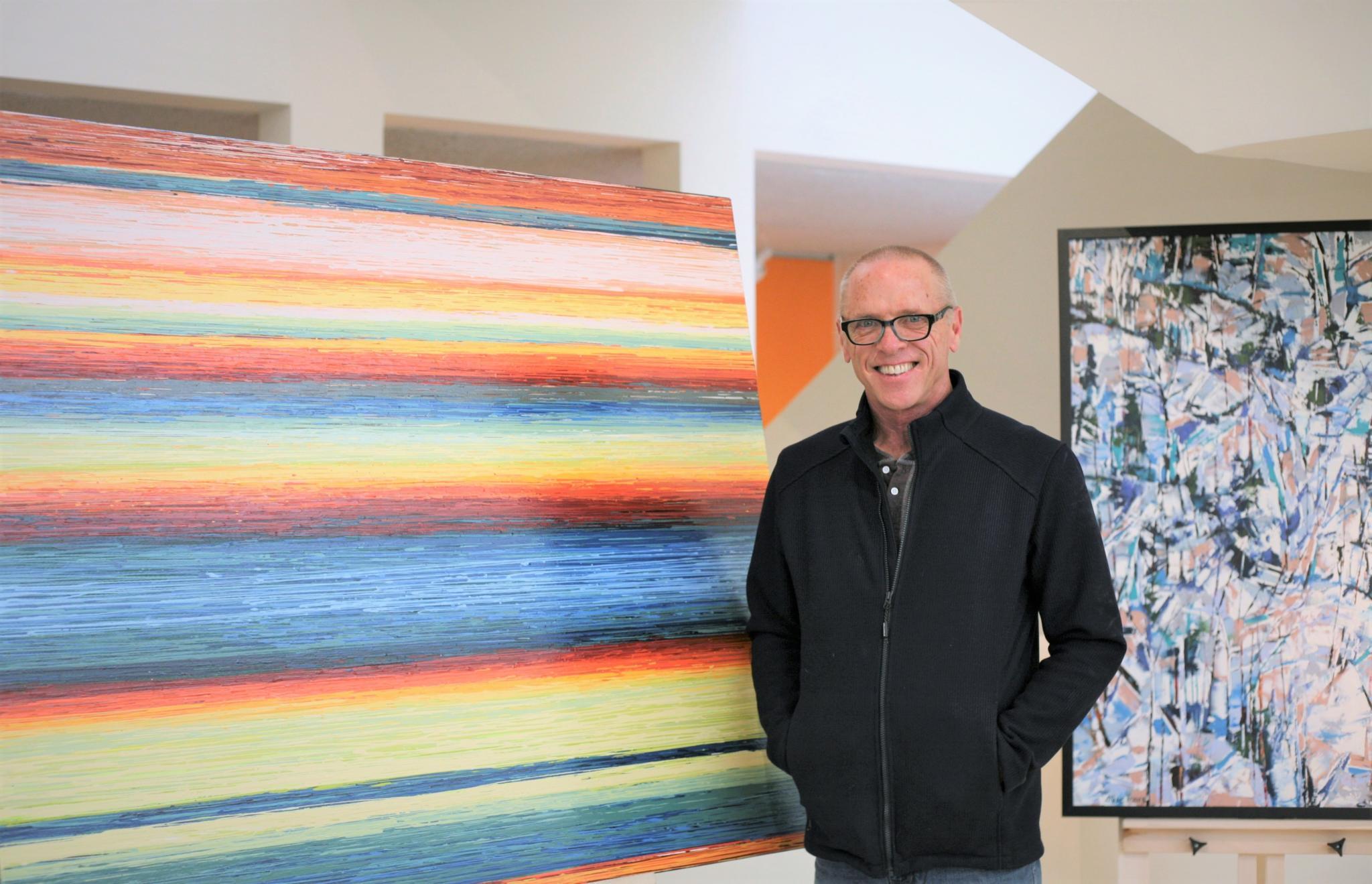 London artist Steve Tracy says his paintings are souvenirs of stories and he has plenty of stories to share. 
On Sunday, June 4, he will be one of 15 artists showcasing their artwork at our Art Rental Open House. The event is your chance to meet the artists behind the paintings and scope out the perfect piece to display in your home or office. 

We caught up with Steve to learn about his art practice and what visitors can learn about him at the event. 

​ "I like to tell stories through my art. My work is reflective of all my different experiences and I've had many interesting life experiences."
Steve paints a variety of subjects and styles from landscape to bold abstraction. "People tell me that my work is so varied," he said of his selection available through our art rental program. "Now I embrace that about it." 

After studying art at the Colorado Art Institute, Steve worked as an editorial cartoon illustrator before making a shift to selling art during what he called the 'boom years'. "I was very successful at selling art. I wore the Armani suit and floor-length fur coat. But it began to feel too corporate for me".
Steve returned to his creative roots in Califonia, working in package design for Atari then as an art director in films. 
"I researched a lot while working on motion pictures. I learned to do a lot of things. So whatever new medium was needed, I discovered how to do it well. I bring that quality to my painting now."
Some of Steve's best stories come from his time in New York where he lived in Greenwich Village and had memorable encounters with Bob Dylan, Yoko Ono and Andy Warhol. His art was shown in one of the most prominent places in the city, the Empire State Building, where it was seen by more than 5 million people a year.
Steve now paints from his studio in London and has 10 pieces included in the Museum's art rental program. You can see Steve's paintings in person and ask him the stories behind each of them at our Open House.
---
Attend our Art Rental Open House
Sunday, June 4 at 11:00 am to 4:00 pm
Cost: Free
Our art rental program is expanding into the Centre Gallery for a day! With over 250 works by 50 artists from London and surrounding area, this event is the perfect way to view local art, speak with artists and take a painting or two home with you!