Centre at the Forks milestone reached with installation of massive 2-storey window
Posted on November 9, 2017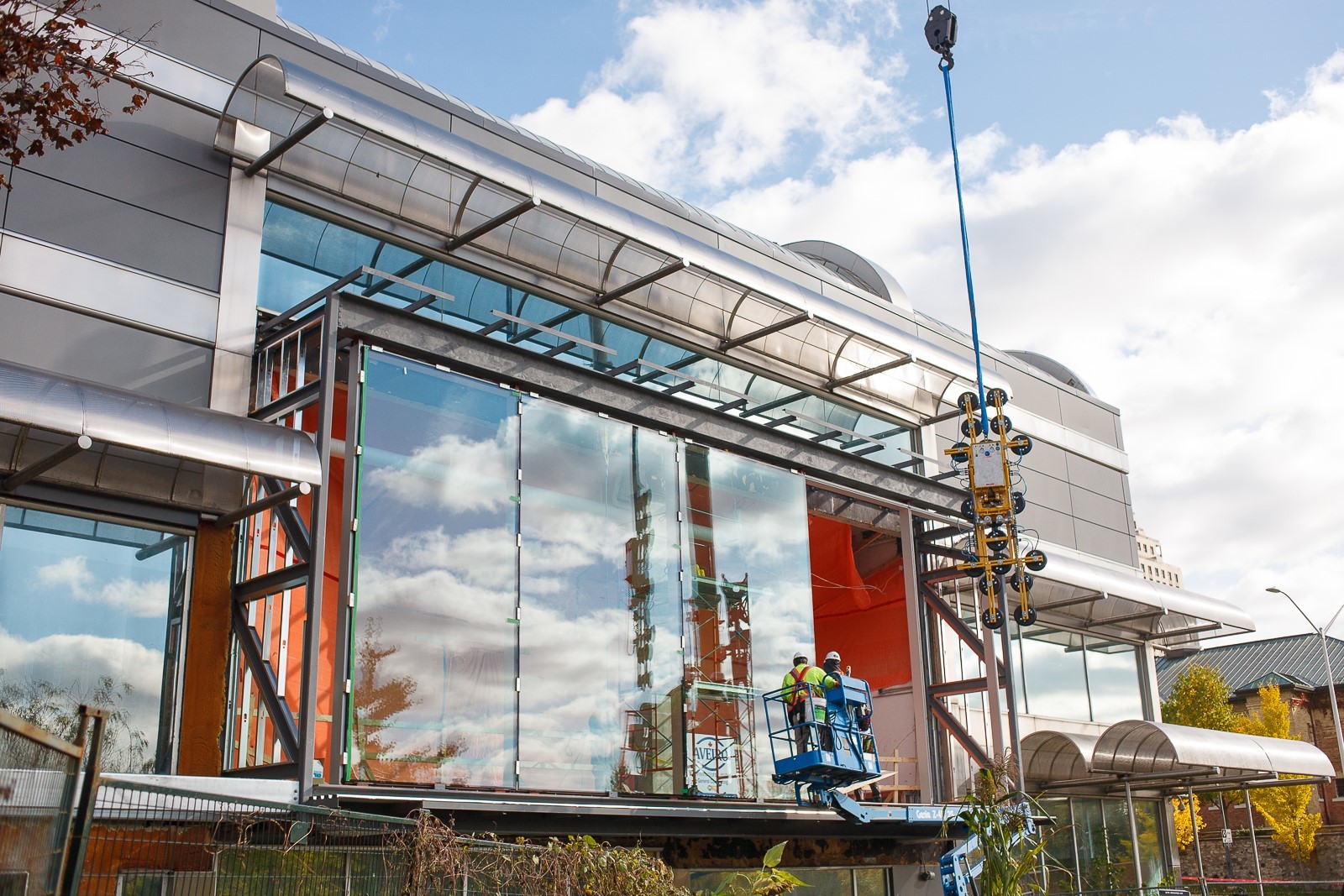 A major development in our Centre at the Forks learning centre was completed on Tuesday. Workers installed five panes of glass totalling more than 890-square and creating a massive, panoramic two-story window. 
A key feature of the innovative new space, the window will offer visitors a dramatic view of the Forks of the Thames. 
About the Centre at the Forks

Placed at the heart of the city – the Centre will transform the Museum and London's waterfront, connecting the beauty of the river with innovative and inspiring architecture.

An expansive, panoramic two-story window and an outdoor terrace will overlook the river, providing a rich, multi-dimensional experience for visitors. The Centre will become a place for the community to gather, inspire and create.

With its classes, performances, digital imaging lab and artist residency program, the Centre will be an incubator for artistic innovation, and a place where youth, families, and seniors can enjoy interactive presentations and activities. Art and culture will become a collaborative and unforgettable experience for all visitors.

The Centre reimagines the future of community and engagement, providing a gathering space to connect Londoners and visitors to the Museum's design and programming – an integral part of revitalizing the Forks of the Thames.