Win $600 by Visiting Museum London this Holiday Season!
Posted on December 2, 2022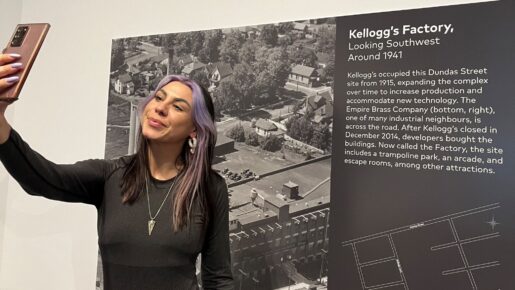 UPDATE (DECEMBER 19) - CONGRATULATIONS TO WINNER: LINDA LUDKE (twitter: @lindamludke)! Please contact mshreeram@museumlondon.ca / 519-661-0333 to claim your prize 
Make your holiday shopping a bit easier with $500 to spend the week before Christmas! BONUS: Downtown London just added $100 to the jackpot! 
It's so easy to enter:
Visit Museum London's free new exhibition Thrill, featuring aerial photographs of 1940s London that photographer Arthur Gleason took from his plane! 
Find your favourite pic of the forest city 
The winner will be announced Monday, December 19 on our socials and on this page.  
Learn about your city's history at Museum London!
P.S. You don't have to spend the gift cards before Christmas, but if you want to use them right away, you can pick them up on Monday, December 19 and start shopping in-person at downtown shops or online at our gift shop. 
Thanks very much to the Shop at Museum London and Downtown London for the prizes!