Visit The Root Cellar and purchase local art!
Posted on December 7, 2017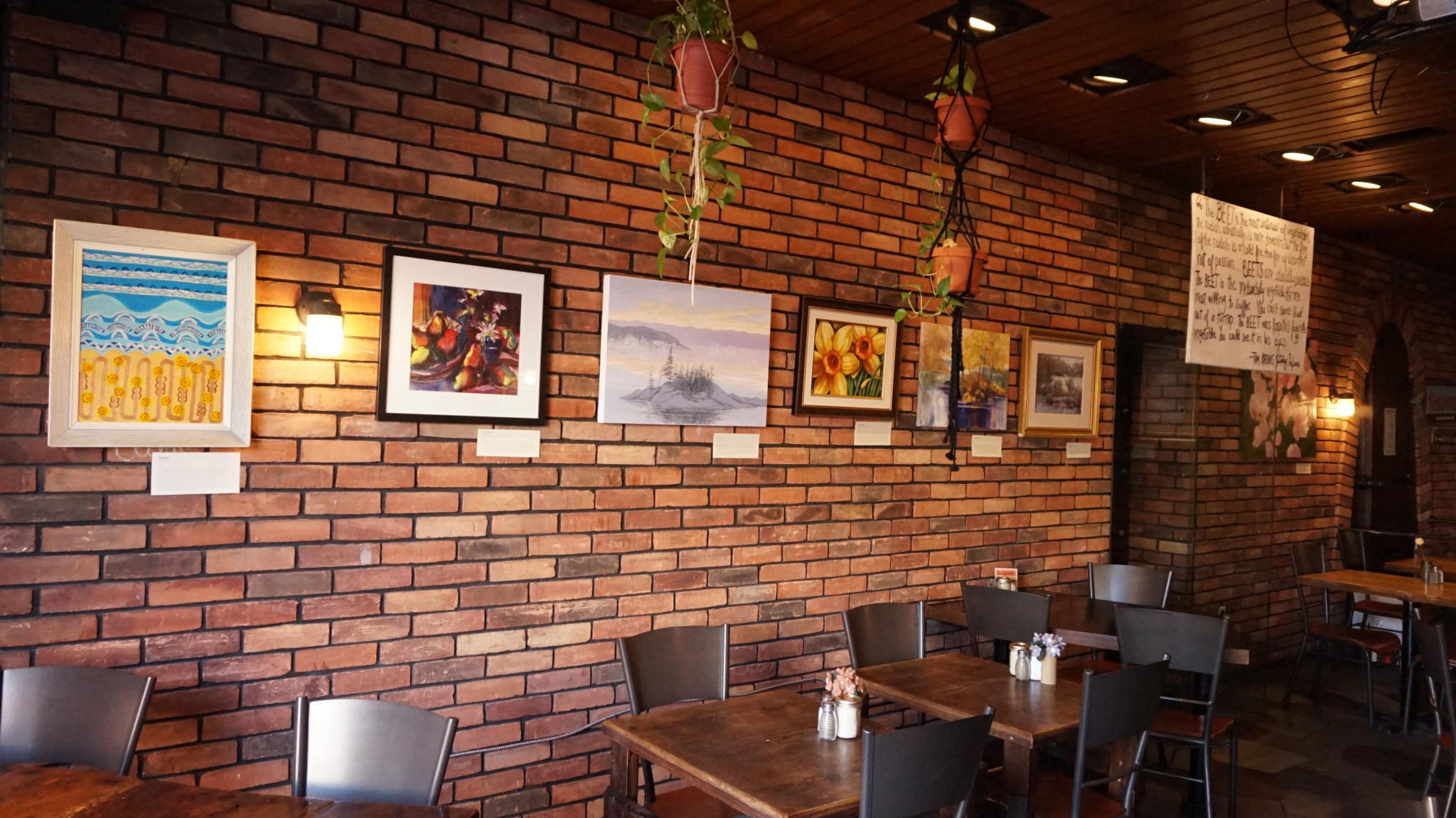 From now until January 6th, a selection of artists from our gift shop's art rental program are on display at The Root Cellar restaurant, located at 623 Dundas Street.  
Opening in 2012 in the dynamic Old East Village, The Root Cellar works cooperatively to provide Londoners with a diverse range of locally-sourced and expertly-prepared organic food. In so doing they aim to nourish the community, support ecological family farms, and contribute to a thriving local economy. Since opening, The Root Cellar is proud to have worked with over 75 local artists to bring fresh monthly exhibits to the neighbourhood.   Make sure to check out their ever-changing menu online at rootcellarorganic.ca and make a reservation to view their current display over the holidays!
Artists on display this month from our art rental program include:
Roxanne Jervis
Heather Greenwood
Bonnie Richardson
Kim Wilkie
Jeni Peralta
Ann Pigott
Cathy Horvath Buchanan
Jeanette Marshall
Erin Hunt
Heidi Hoffman
Steve Tracy
Katherine Poyser
Dennis Moss
Peter Tatham
E. Ruth Strebe
Rhianna Sneyd
Virginia Caldwell
Our art rental catalogue is available to view at muse.museumlondon.ca where you can see over 250 artworks from over 50 local artists.  All of the artworks in our art rental program are available for rent or purchase.
If you are interested in viewing any of the art work from our art rental program in person, please stop by during our shop hours or contact Jordan Brennan, Retail & Volunteer Services Coordinator at jbrennan@museumlondon.ca to make an appointment.